Skiing is world known sports nowadays, and people who love skiing also love to travel around to find the best place for skiing. So today I thought to tell you the best well known place for skiing in the world.
Let's check with the best known places today for skiing.
 France
Meribel this is a middle valley and said to be easy for ski. This is very popular and famous holiday destination valley for skiing in France as this valley lies at the center of 3 valleys. It is been said due to its structure visitor's get much chance to follow the sun and gets the snow in best conditions as well.
Switzerland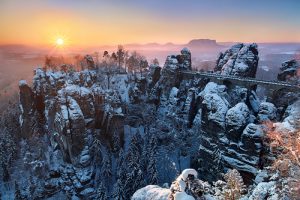 Zermatt the place in Switzerland is one of the best ski sites in the world. The well constructed terrain made over here is not only brings adventure in professional skiers but new and untrained skiers can also play ski over here. People, who come to Switzerland, definitely try skiing at Zermatt.  The specialty about this place is that here full concentration is given to environment purity and cleanliness and that is the reason here pollution spreading vehicles are completely banned.
Canada
Revelstoke in Canada should definitely come in the list of worldwide ski places. The wide terrain steep of this town gives the opportunity to all the skiers over here to play lots many variety of skiing on this heli skiing slope. There you will find cheap resorts also where you can stay for few days and along with playing ski can spend a good vacation time.
USA
Alaska in USA is yet another top skiing place in the world. The skiers who love powder skiing can choose this as their destination. You can do here mountaineering ski, heli ski and along with that enjoy the fresh beauty of nature of the place where snowfall is not an event of one or two day, it is been from long past years.
Antarctica
Antarctica is world famous ski location but skiing here is not an easy matter. This is not at all for new skiers only well trained skiers can enjoy skiing here. Along with ski its visitors can enjoy the adventure of wild life over here. It is really very tough to ski in some parts of Antarctica.
Himalayan Range
The Himalaya ranges which is spread through India and some other countries of Asia is featured with beautiful landscapes, slopes and terrain and being the highest peak of the world is one of the best place for skiers. If you love to have adventure then you must go once here.
The Andes
The Andes in Southern Hemisphere is yet another best snowy area in the world. The mountain ranges are remain covered with very thick snows throughout the year and skiers can have adventure while playing skiing at this hilly area.
Choose any of the best skiing places as mentioned above and have lots of fun but along with adventure and fun be careful otherwise you may fall in some danger.