Skiing lovers must be sure to do a proper check-list assessment before the fun because missing one or two items could ruin your activity. It is good practice to counter-check that you have all the required equipment before setting out to have fun. One can ensure this through writing down the required tools and place them in the bag pack.  To help you remember some of the essential things, the following is a simple guide that can save you the last minute you are rushing out.
For travellers
If you are travelling, it would be prudent to arrange your passports, make sure the visas are valid and prepare any medication, vaccines, or any health related precautions. Make arrangements with the host location drivers for easy movement and put your credit cards ready. The list is endless but the things mentioned are core.
Skiing Tools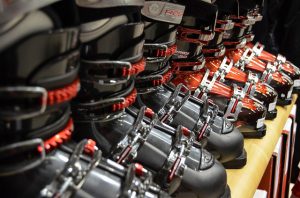 Make sure you have your skis, a snowboard, ski/board boots, and ski poles. Precisely, obtain skis that are broader if the location to be visited has much powder. The boots should fit you well and help keep your legs warm. The poles will help maintain your balance on your track.
Additional skiing accessories
On your day out, obtain a ski holder trap that will help you put the skis together, have leg rope that will help you tie the board to your legs, powder ribbons essentially for deep powder locations, and hand/boot warmers to protect you from the cold. Remember you can obtain wax and iron for effectively tuning your board and ensuring that you maintain it to last longer. Some dealers will help you tune your equipment if you find difficult.
Effective Clothing
Remember to put on clothes that will keep you warm as well as protective gear. Some locations are windy and you will be forced to acquire face mask and goggles for purposes of protection. Other elements should include helmet, beanie, jacket, thermal pants and tops, cover your head too if the region is cold.Additionally, ensure that you acquire ski socks, gloves, neck warmers, and a headband when going for a gaming session.
Safety gear
Ensure that you carry a first aid kit with you that contain things such as bandages, anti-inflammatory drugs, any medicine that is in your prescriptions or that which reduces your allergic reactions. Have knee braces and water proof clothing. The clothing will ensure that you fully enjoy your activity outside.
Devices to bring along
One can carry along their mobile phone, earpieces, power bank, camera, GPS locater, and hairdryer. If you are sure that you will take more photos, ensure that you have a spare memory device so that you can backup your photos. Keep you things in specific bag packs so that you can locate them easily during skiing.
Conclusively, the list is not the ultimate requirements but it underscores some of the essential elements for you. Update your list in advance and keep checking it to make sure that every item is checked. Enjoy your skiing session.