Along with the popularity of Ski as sports, many industries have started producing ski apparels keeping in consideration the market demand and requirement of a skier. They give priority to the comfort level of a skier and accordingly they produce ski gears, ski clothes, ski goggles, ski boots etc. In this article we have compiled some top brands of ski apparel.
The Smart Wool- Smart Wool is one of the top renowned brands in the field of skiing apparel producing. Though you will get all ski related apparel of this brand it is specialized in manufacturing warm socks for ski. These socks are very much adaptable to the environment and created and designed for adapting the snowy and hilly weather condition. Apart from ski socks it also manufactures ski gears, ski clothing, ski shoes, ski goggles etc.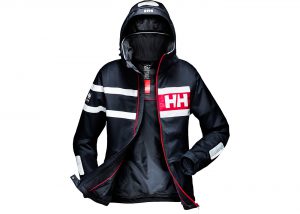 The Helly Hansen- The Helly Hansen is specialized in producing apparels for winter season sports. The warm and comfortable apparel of this brand keep the spots person fit and fine whether he is under a cold snowy weather or in a hilly area. The well adaptable jackets, boots, cap etc keep you intensively warm so that it would not hamper your action on the ski ground.  The price range of these apparels varies from low cost to high budget. So you can choose the best one for you as per your budget.
The High Sierra- The High Sierra is yet another leading ski apparel renowned brand.  It is specialized in producing weather friendly jackets that keep the skier warm irrespective of weather condition. One big plus point of this brand is that it provides very low budget apparel that everyone can afford to have it and if you do online shopping then you may get good discounts also.
The Kari Traa- The Kari Traa is specialized in producing winter sports apparel primarily for women. The apparels of this brand include stylish and light weight gears, sporting clothes of women, lighter wool garments, etc. As this brand specially produces women oriented sport clothes so there is huge number customer of female section. This brand is getting more popular day by day in UK.
The Stio- The specialty of the Stio brand is that it produces all types of winter sports apparel for all section of members in a family.  Its apparel ranges from low to heavy weight within budget. The jackets of this brand are very much comfortable and you can do online shopping of it by going inside its website. You can also take advantage of its season sale.
The Mountain Hardwear- The Mountain Hardwear is Columbia based company which produces winter sports gear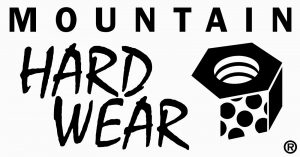 and clothes. The specialty of this brand lies in manufacturing light weighted equipments and light clothing (gloves, socks, ski pants, scarves etc) so that it would not interrupt the speed and movement of the skier on snow field and hilly area. The buyers can do online shopping also for this brand and can get benefit of discount and sale.
The above mentioned brands are among the top brands of ski apparels and each one have specialty in producing some unique and quality friendly clothing.